Easter Fun!
We did a ton of fun things for Easter this year. But, I have to start with my absolute favorite!
Isn't this the cutest tree ever!!!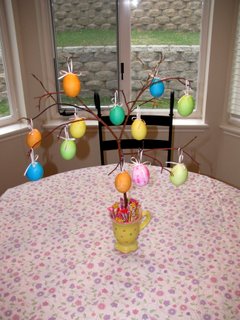 Paul and I spent about an hour blowing out 2 dozen eggs Friday night. I can't believe how hard that was. It probably would have been easier if we'd made the holes bigger. Oh well. It was fun anyway.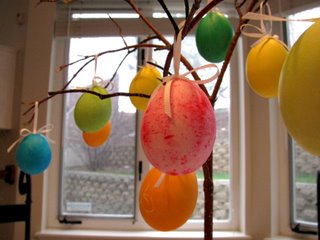 We colored the eggs with our girls on Saturday. Then I hot glued the ribbons and bows on top of the eggs!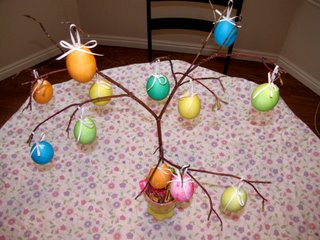 Just get a cute cup, go out in the yard and find a nice branch, stuff it in the cup with candy to hold it in place and hang the eggs!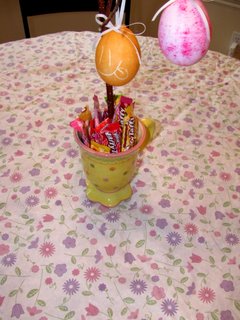 I'll post more about our happy Easter tomorrow!