Relaxing, sort of
Okay, I know, these first few pictures are really cheesy, but Karl insisted we buy matching Hawaiian shirts and do pictures around the hotel. We got several looks, and a few snickers and one out right comment. Although the comment came from a man who was wearing black knee high sock with sandals.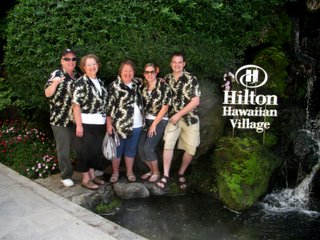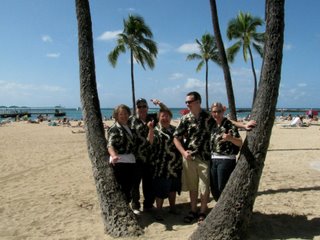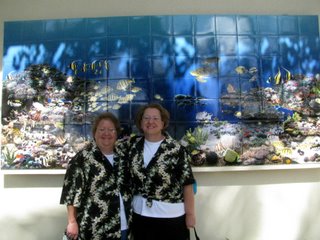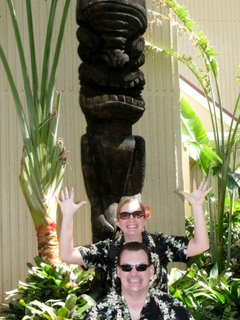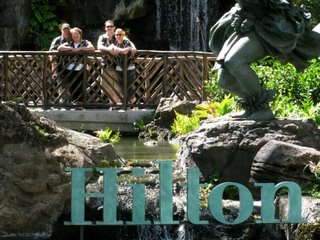 Thankfully, Karl let us change when the photo shoot was over.
We went to the "International Market" which is kinda like the flea market, only closer to the hotel, shadier (as in cool in temp, not sketchy), and costs a little more.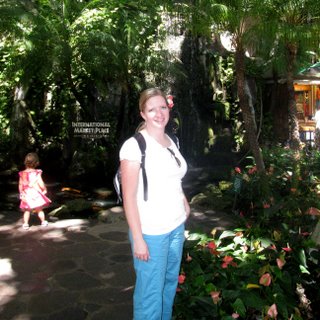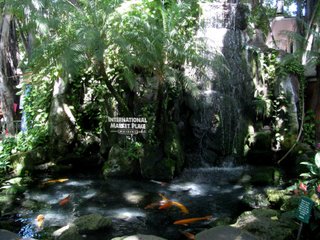 Mom's about ready to die of starvation. We found this nice looking place to eat lunch but it took them waaaaay to long to get the food out.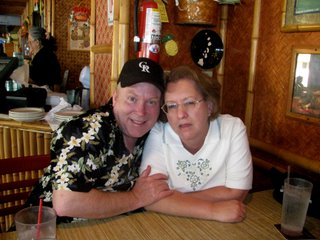 Here's another funny little bird stalking the fish in the pond.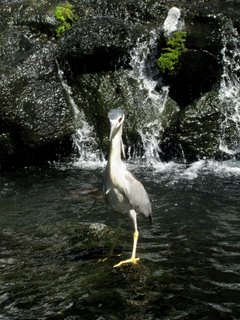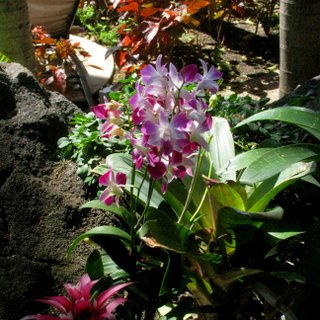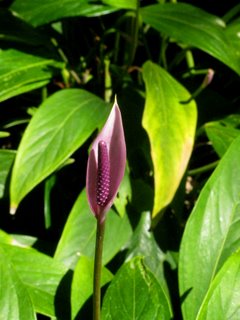 More beach and sunset pictures.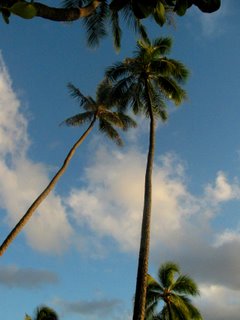 That mountain is Diamond head. We weren't able to hike up it, but it was fun looking at it everyday!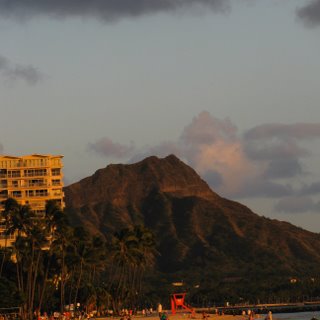 I love these pictures!