Pictures of our girls
Here are just a few pictures of the kids. These first few are them in their outfits we bought in Hawaii.

I know, silly picture, especially with the coconut shell tops.
Ashley is winking. I love how Mandy is getting her hips into it.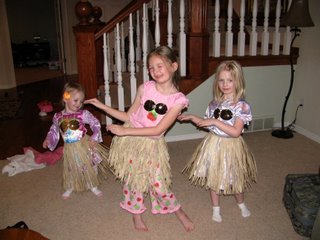 Yes, Eden's long hair is fake. She calls it her "Barbie" hair. Eden wore her Barbie hair to the doctors office one day and a lady there just about had a tizzy fit over Eden having so much hair and her 4 year old having barely enough to put in a ponytail. She was so relieved to find out it was fake.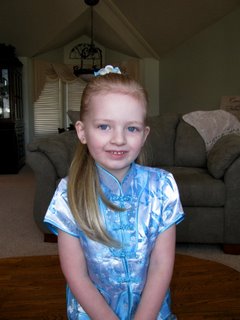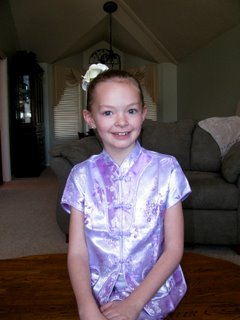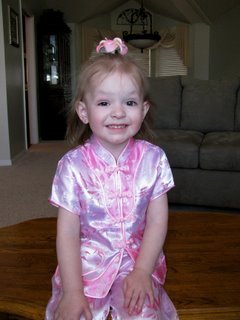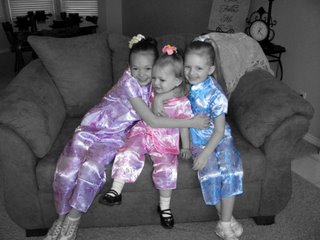 Since we have afternoon church now, I have a bit more time for getting the girls ready, and taking pictures of them all done up. Not that these are great pictures, but it was fun anyway.