Dear Darling Husband of Mine
Today is Paul's birthday!!!

I love this man of mine. He's so patient with me and our girls. He does so much for our family. He's a wonderful father and I love that he's so involved with our girls and what's going on in their lives. In fact, with Mandy's potty training, he's done just as much, if not more than I have. He works hard in everything he does. I do know there are several projects and ideas that he has put on hold, just so it doesn't eat up family time.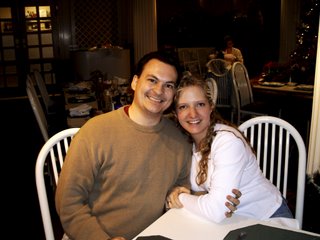 I know we will love each other for the rest of eternity (at least)!