Let's get this over with
This is it, our final day in Hawaii. We didn't do too much since we were flying out that same day. So, here's our site seeing, our hanging out, and leaving, although I didn't get any pictures of us leaving.
We did some site seeing and headed to Costco for lunch.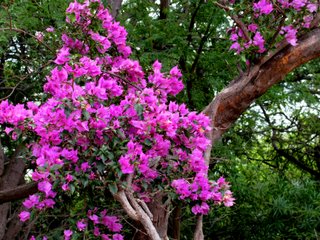 I thought this was a funny bunch of birds, all within a foot of each other.

Karl was so happy while at Costco. We went to 3 different ones on the island. I had to get a picture of him in front of at least one. Can you tell he's totally stoked!!!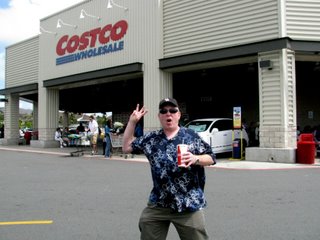 Then we hung out around the hotel till we had to leave for the airport. Sorry, these pictures are kinda boring.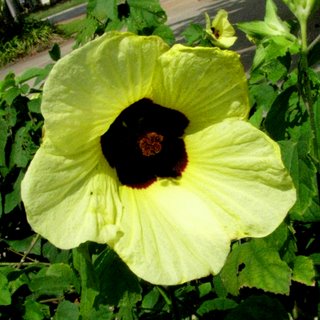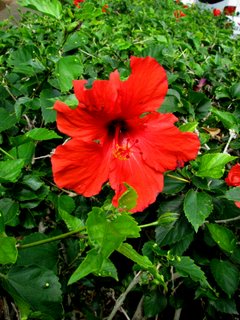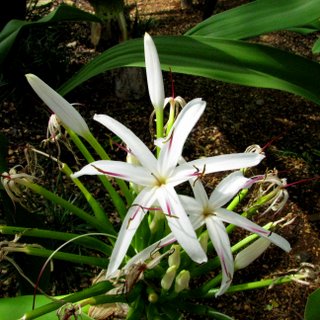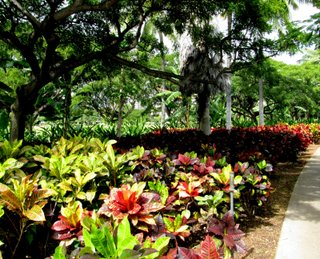 This was a very strange looking flower.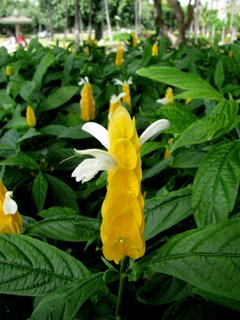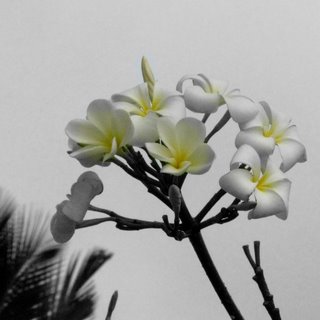 Another picture of the hotel, but this time with the lagoon in front of it.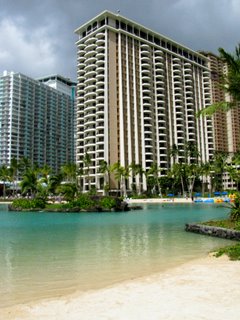 And that's about it. We all took a "Red Eye" flight home. We landed in Washington at about 6:00 in the morning. Have you ever tried sleeping on the plane? Ugh.
I do have to say though, that I have a bigger appreciation for what my husband does for us as a family. Both going to Hawaii and coming back from Hawaii I was able to stay a night each time at his apartment. I use the term apartment very loosely, it's more like a box with windows and a door. He's living in a dinky little studio apartment that's smaller than our living room. It's an old, very old building and things leak, things creak and you can hear everything that goes on. When I saw his arrangements, I wanted to cry.
It was extremely hard to leave Paul, but I knew my girls were waiting for me. I really hope our house sells soon.
I had fun blogging all about Hawaii, thanks for joining in with me!