Polynesian Cultural Center!!!
If you don't want to look at all the pictures, there are 2 videos of dances done at the PCC, at the end of this post. One of them is kinda long. My apologies.
I didn't know what to expect when going to the PCC, but it was a ton of fun!
There were several different islands/people featured there and each had their own show. The first one we went to was the village of Samoa.
Here's a funny story for ya. Last year while camping at a family reunion, for those of us who were able to make it, might remember some of the men in the family trying to make fire with 2 sticks. I know some of them achieved smoke after maybe 15 or 20 minutes of going at it, but this man right here, with 2 pieces of wood made fire in less than 2 minutes. It probably helped that he had better supplies to work with.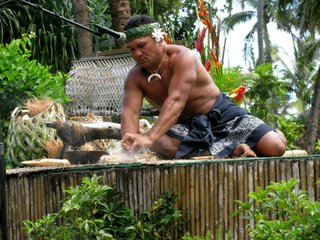 He was a very funny person. He paints, and might I add he paints extremely well. He was standing outside a shop later that evening yelling, "Do you want a piece of me?" Karl did buy a picture of this man's work, and it was beautiful! He is also the main fire dancer for the evening show. He's very talented!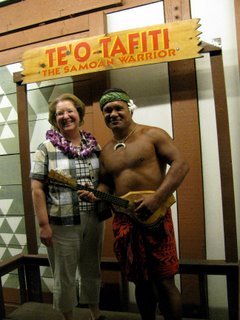 In the Samoan village they also showed us how to climb a tree!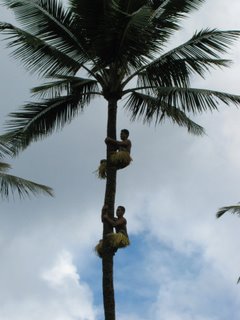 I don't remember the name of this village. We visited so many. In several of the villages they talked about how they call the Palm/Coconut Tree the Tree of Life. They use every single bit they can get from the tree. Everything from the wood, the leaves (roofing, brooms, stuff like that) to every part of the coconut including the hairs on the outside of it.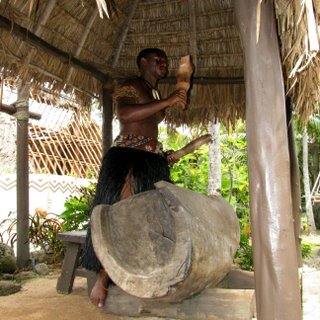 Probably one of the best parts of the PCC was the parade they did on the river. Every island was represented on its own boat.
Here's the "Hawaiian Royalty".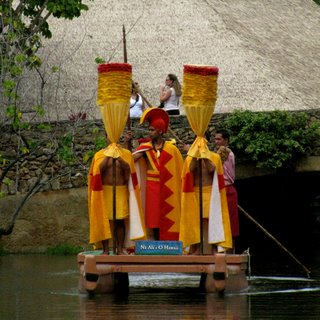 Here's my beautiful mother, even though she wasn't part of the parade.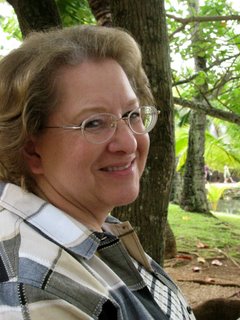 This is the Hawaiian maiden which is supposed to bring luck to warriors.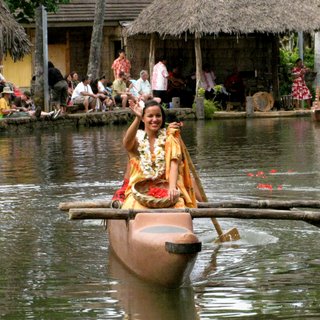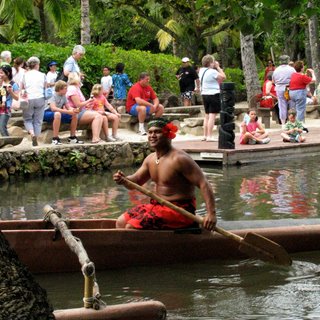 Okay, here's a really funny thing that happened. You see the man squared in red? Well, he's there in the first 2 pictures, but not the third!!! It was hilarious!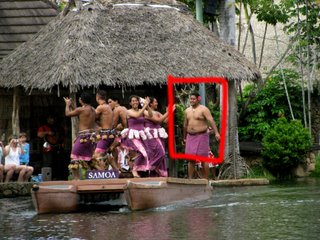 See him leaning...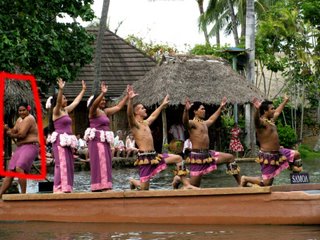 Yup! You can't see him, but you get the picture.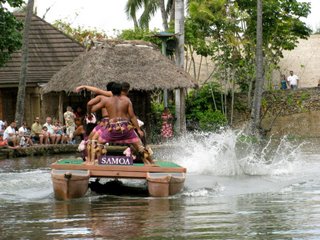 We visited a few more villages. This one was for Tonga!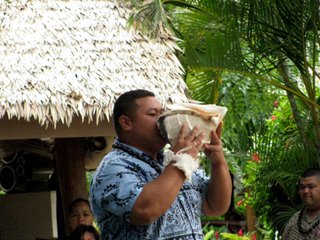 Yes, he is playing this flute thingy with his nose.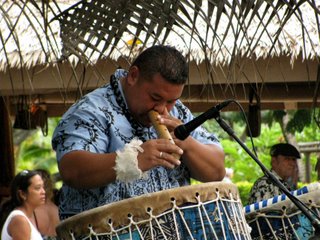 We were able to take a boat ride around the PCC. These are just a few pictures from that.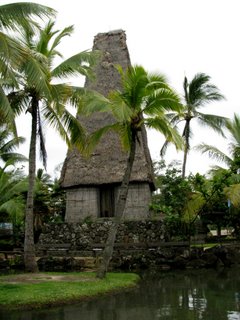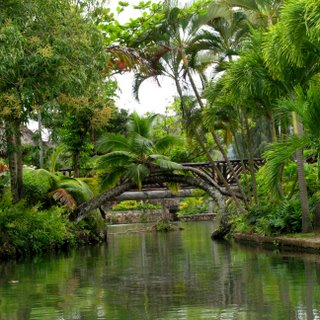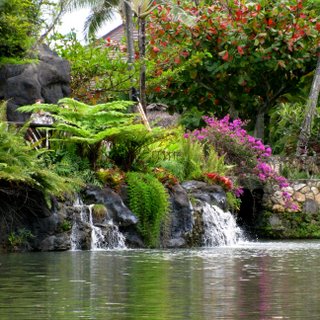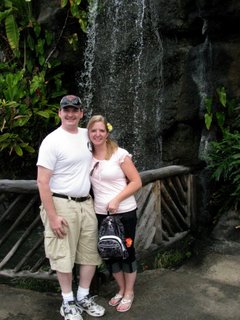 Here are some funny faces we saw.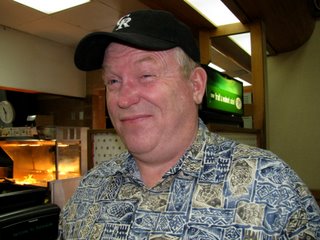 So lady like, I know.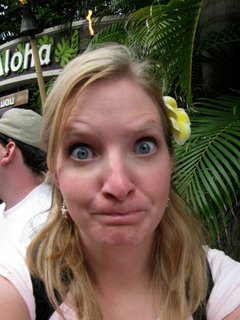 Leaves!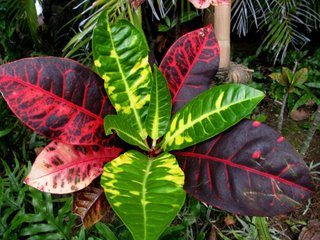 At the dinner they had these cool looking purple rolls, made with all natural ingredients. Nothing was added to make them that color.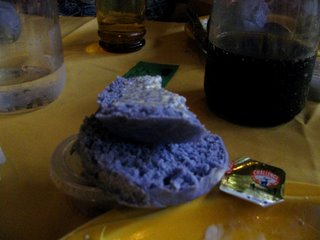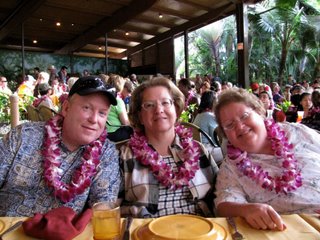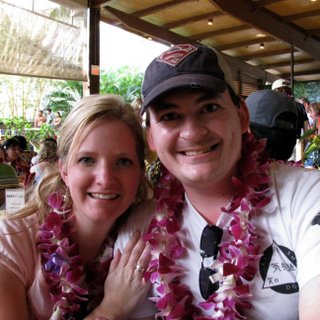 Yes, that is a pig that they pulled from out of the ground that we then ate!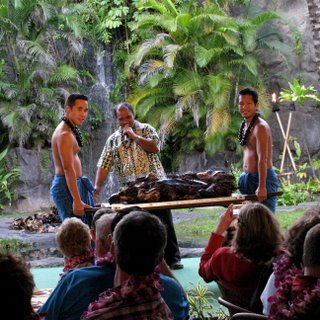 After dinner we went to the "BIG" show. It was all the different cultures featured at the PCC in one "BIG" show! We bought the DVD and if I could have legally put some of it on here, I would have. But for now, you get to deal with my home videos of 2 of the dances that went on during the parade.
Sorry for the wobbly camera work. I was doing it free hand and waaaay zoomed in.