Introducing our (close to) 800 pound BABY!!!
Well, for those of you who are in total suspense about this, I'll be nice and not wait till tomorrow to post pictures.
I have been having a blast today, totally playing ever since she came! She so beautiful!
Okay, okay, get ready for a ton of pictures. Sorry for the let down, it's not as exciting for all of you as it is for me.
Here's the spot she's going to fill!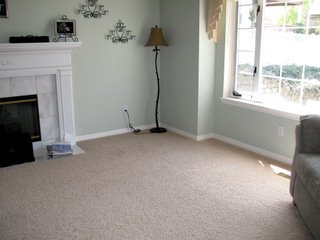 This is what she was delivered in! (Sorry, it's garbage day.)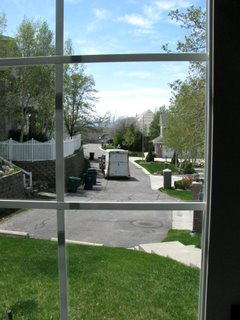 Have you guessed what it is yet!?!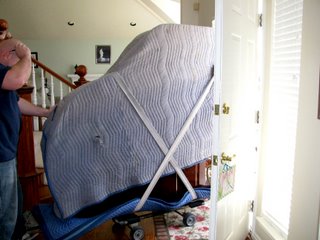 Well, if not, here's the unveiling! And yes, my piano is a "she". I just haven't decided on a name yet.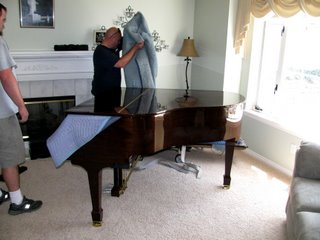 The girls were excited!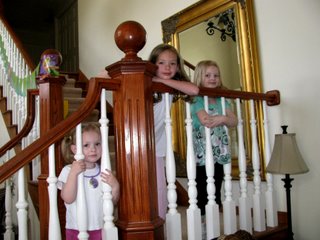 She's a 5'4", almost 800 pound DREAM!
My very own BABY GRAND!
She has a really cool feature! You can hook your ipod up to her and she'll "play" the songs! The keys play by themselves, just like a player piano, only cooler!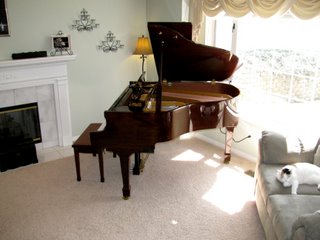 Sorry for all the pictures. I told Paul I felt like I was taking pictures of a really nice car. "One picture all closed, one with it all opened up, one of the inside (or engine if it were a car)"... stuff like that.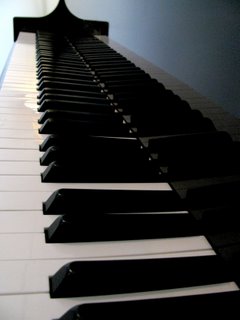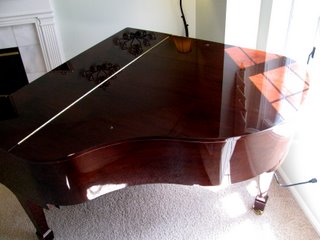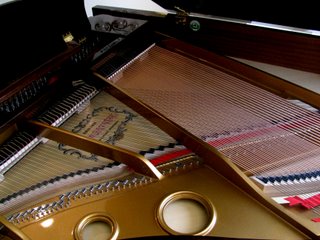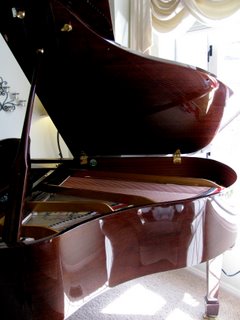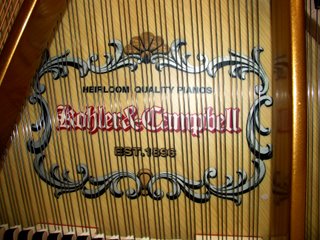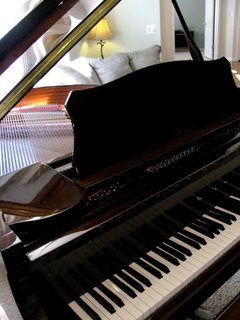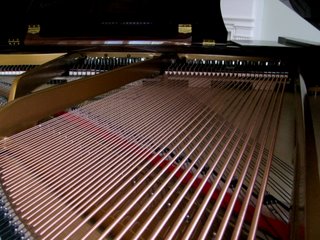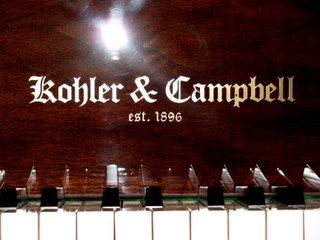 Look at that reflection!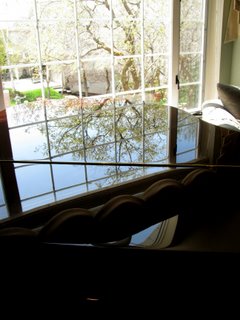 Since Paul wasn't around to celebrate my "Dirty Thirty" (as Melanie would put it) birthday, him being up in Washington and all. He wanted to do something super big for my birthday, but totally missed it instead. So, this is what I'm getting for my birthday! It might be over 4 months late, but I don't care!
THANK YOU PAUL!!!