Hawaii day 3.1
I took way too many picture that day, so I'm going to do a 3 part posting today. This one in the morning, one in the afternoon and one in the evening.
So, day 3 we went to the local LDS chapel for church. I have to tell you that place was awesome! I've never seen such a unique looking church.
This is ONE of the courtyards at the church.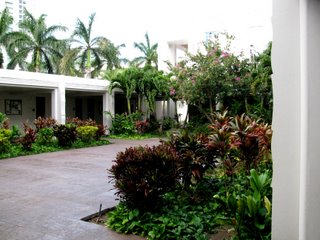 This is the chapel. For being a ward building, that's one amazing organ. The chapel was probably 3 times bigger than any chapel I've seen. (I don't know if you're allowed to take pictures in the chapel. If not, I apologize to anyone who is offended. Please let me know and I'll remove the picture.)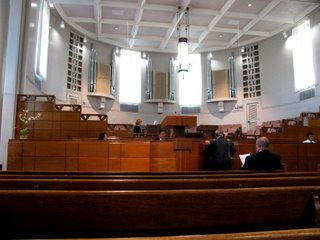 The front of the church has a beautiful courtyard too. On the building is a picture of Christ and a lovely pond in front.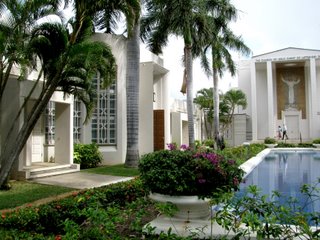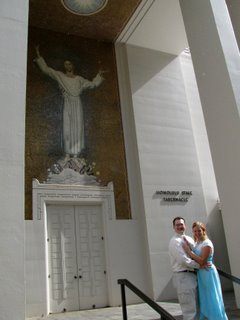 I don't know what the steep is used for, if anything, but it's cool looking!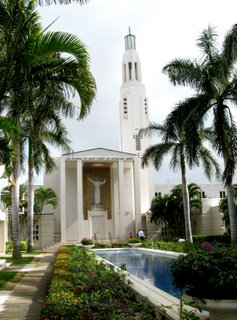 In the side yard was this totally gigantic tree. We had to get a picture of us standing in front of it so you can see just how massive the tree is. The branches extend way beyond the edges of the picture.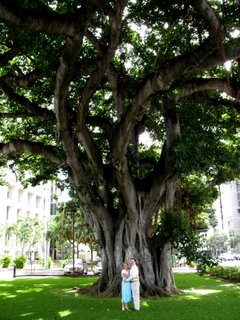 Pretty flowers and bushes were everywhere!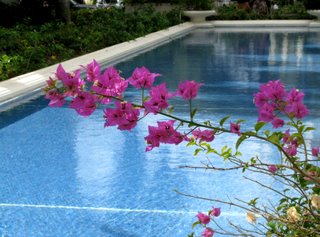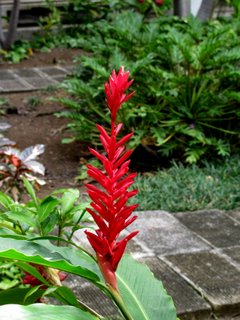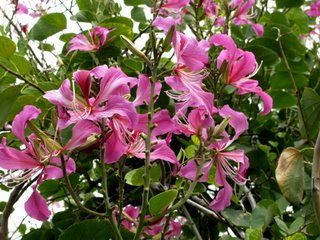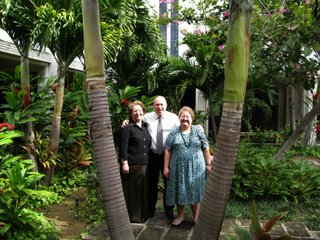 This is one of 2 gymnasiums. I love how it has so many doors that open up and let the breeze in.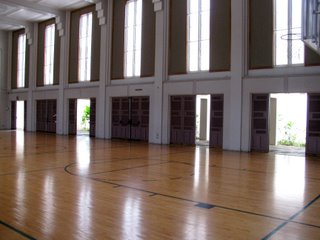 Just in case you were all desperately wondering... here was my view from the car for the entire trip. Well, the stuff outside of the window changed and so did Mom and Karl's outfits.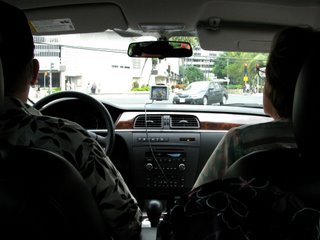 So, with church being over we went site seeing, but you'll have to come back later today for all of that!