Day 2 in Beautiful Hawaii
Our first full day in Hawaii was kinda laid back and fun! We started the day off at the local flee market. The place was huge! The vendors set up around the outside of a stadium and it went all the way around! I think we got about 1/2 way around it the first day.
We had fun shopping and doing a little haggling with the vendors. I haggled for the first time in my life, and probably my last time. Thankfully Aunt Sandy was there helping me out. The great prices were great and the great items varied greatly! (I know, great choice of words in that last great sentence, aren't I a great writer?)
We found this sculpture in the shape of a frog, it was hideous, so I told Paul to kiss it!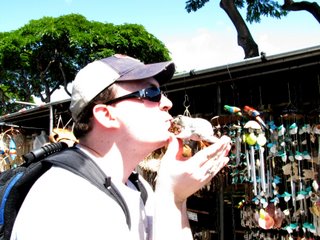 Here's me without a flower...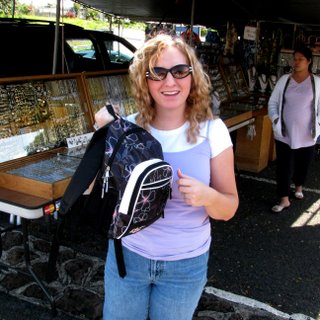 Here's me with a flower... what a difference one single flower can make!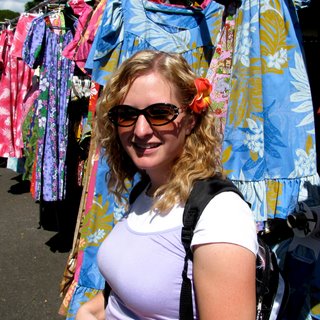 We bought some nice stuff! Once I get pictures of the girls with their gifts, I'll post them. We probably spent almost 3 hours there! It was a cool place!
Now, what I'm about to say is a very monumental thing that happened.
With that sounding as odd as it does, let me explain. Karl absolutely loves Costco. I don't blame him, I like the store too! But you have to know Karl to understand just how happy he was to be going to Costco in Hawaii!
After walking around for 4 hours at the market and store, us ladies went back to the hotel and rested, or in Mom's case, napped. While the men went to the grocery store to get the rest of the food we needed.
(This will make a great addition to my "Sleep Book". Most of you are already in it, including you, Jennifer!)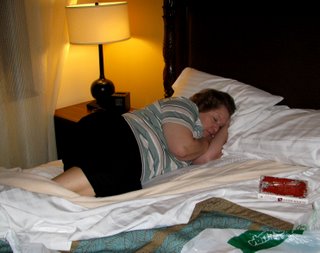 For dinner we went to the Cheesecake Factory! Second time in my life!
I know, it's boring to look at a picture of someone taking a picture, but Sandy puts up a fight when you ask to take her picture. (again with the repeating words)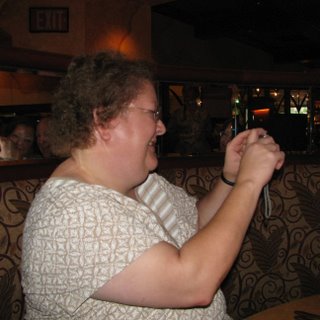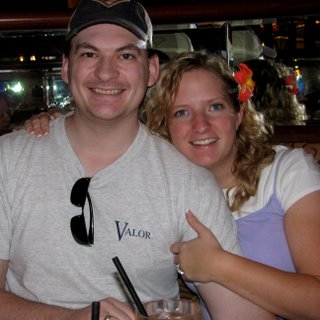 We walked back along the beach. Beautiful night. Unfortunately we missed the sun set, but do not despair! I've got about 50 sunset pictures coming your way. Well, maybe I'll just pick a few of them to show you.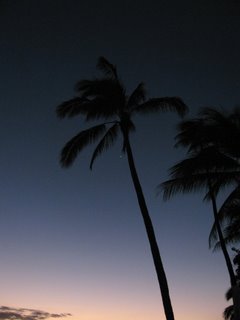 We did catch a show going on at the beach. Not a great picture, but you get the idea. I thought this show was cool, but it doesn't compare to what we saw the next day at the PCC! But you'll have to wait till tomorrow to see those pictures!