Day 3.2 in Hawaii
Sorry for all the pictures you're about to see. I narrowed it way down, and there are still a lot of them. And I'm sorry, but today isn't the PCC pictures. Those will be tomorrow.
We visited the old royal palace. It's the last palace still standing on American soil.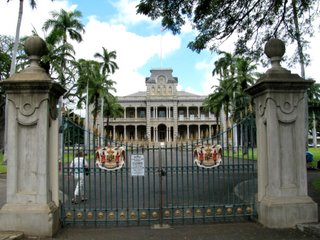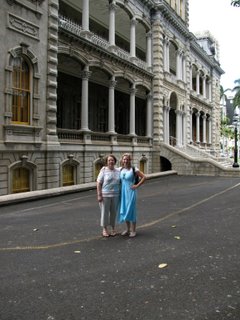 I think this is an old government/parliament building. I don't know what it's used for now. The statue out front is of the king who united all the islands of Hawaii.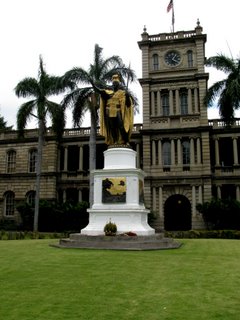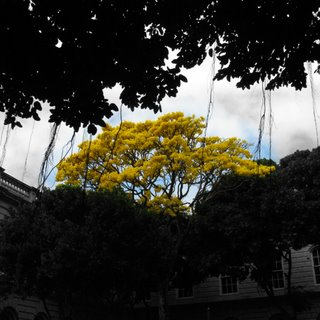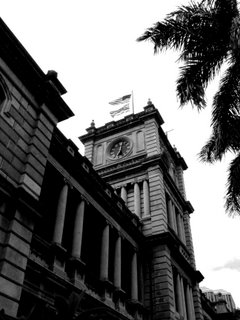 We visited a cemetery for those killed in battle.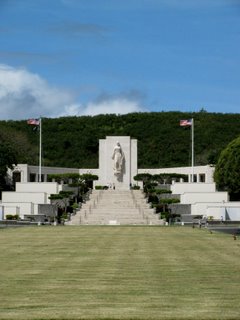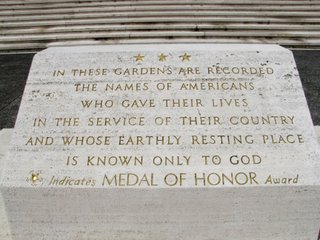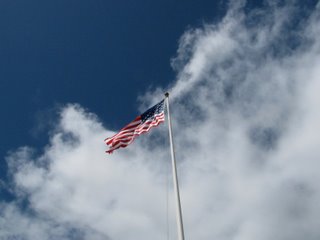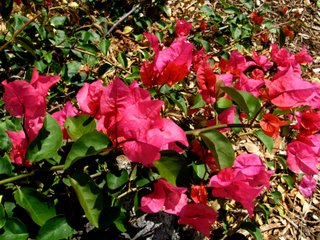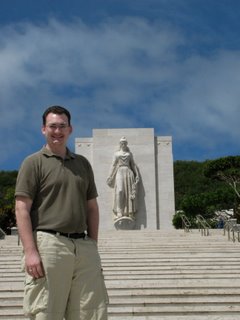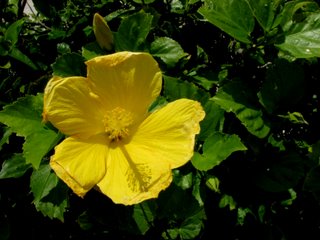 (I really like this picture.)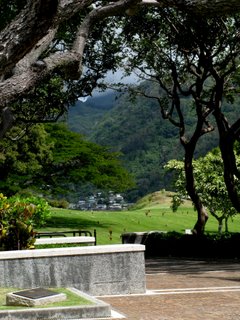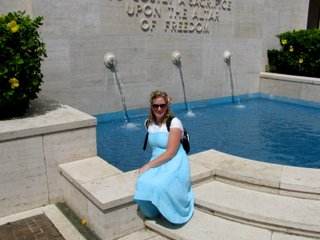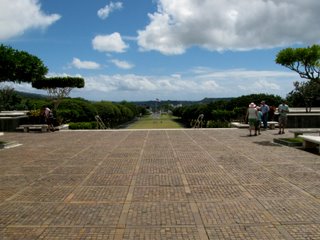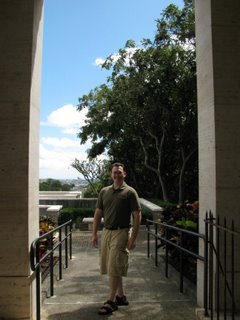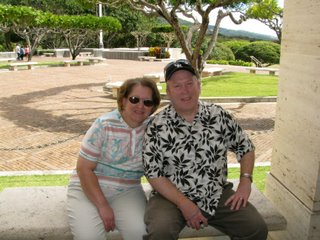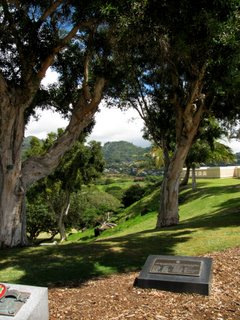 The cemetery had a nice lookout spot. The whole place was beautiful.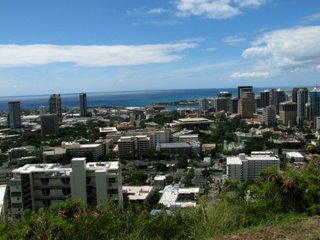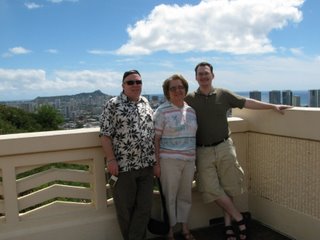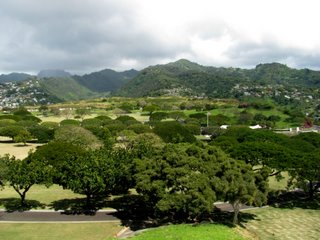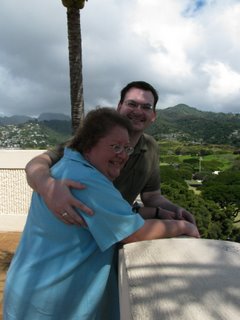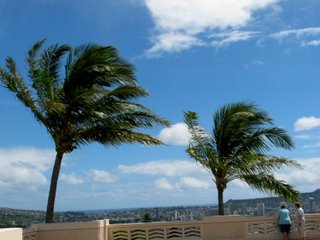 Here's Paul and Aunt Sandy comparing tans. Paul's a programmer, what do you expect. That, and it's only our 3rd day there.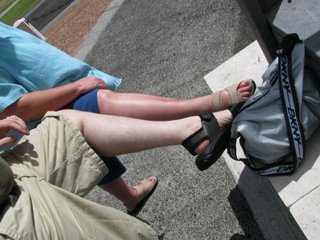 And later this afternoon I'll post about the rest of the day!