Our Holiday Weekend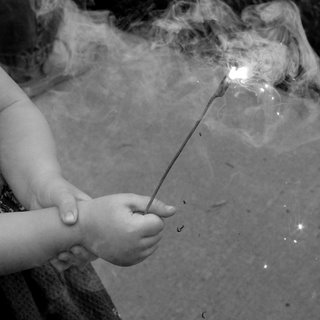 We had such a blast this last weekend!
On Friday (I forgot my camera) we had a big water party at my sister's house! It was a ton of fun!
That evening we were going to go to a parade, but the girls were so tired we ended up staying home and watching a movie "big screen" style!
Saturday morning I was checking a few blogs and some how ran across this
masterpiece!
It was too cute not to make, so I did! This lady made her cake and icing from scratch, but I was too lazy for that. Here's what I did!
I took this cake to Grandma and Grandpa's house for the dinner we were having there. So fun!
You'll need a cake mix, frosting, about 12 full size kit kats (not the snack size) and M&M's! Bake the cake in 2- 8 inch round cake pans.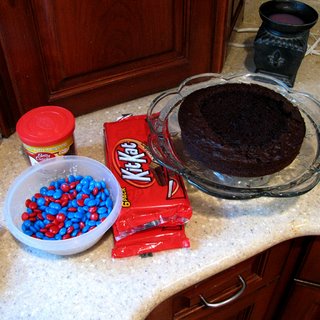 Level the cakes, frost the bottom one and put the other one on top. Then smother the sides and top with the rest of the frosting.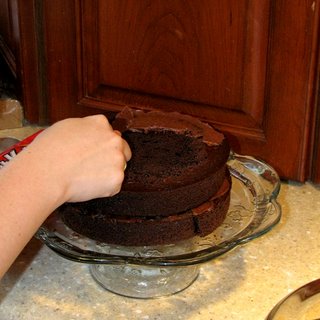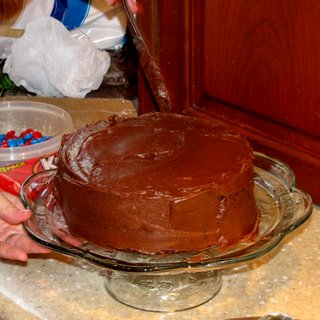 Then split the kit kat bars in half so there are 2 of the 4 sections in each half. Then press them around the cake.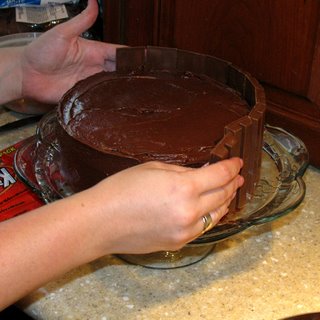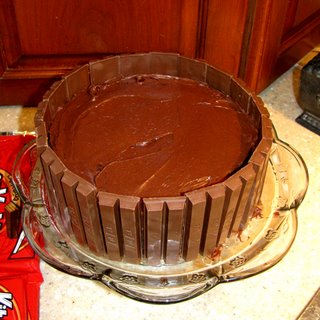 Put and handful or 2 around the bottom of the cake and the rest in the top of the cake!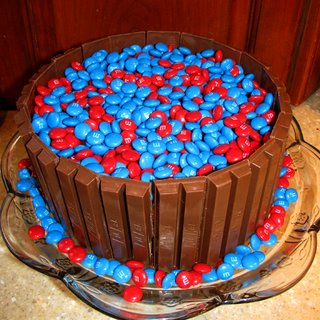 Put a cute bow or ribbons around it to help hold the kit kats up, and to make it super cute!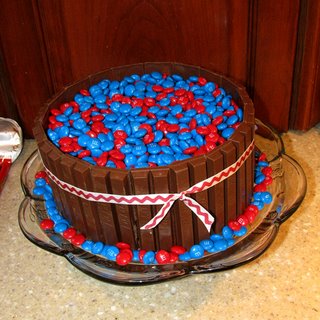 HAPPY FOURTH- or do red and green M&M's for Christmas, or pink and red for Valentine's day, or purple orange and black for Halloween... you get the point!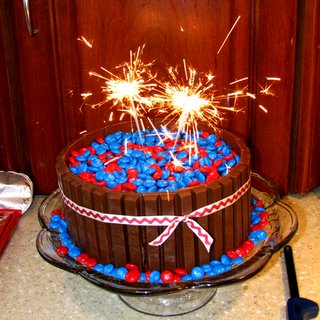 Less then 5 minutes after I started cutting it, it was totally gone! It was a big hit!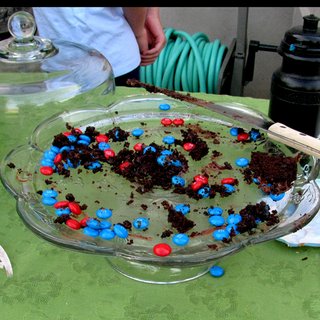 We did sparklers at Grandma and Grandpa's house too!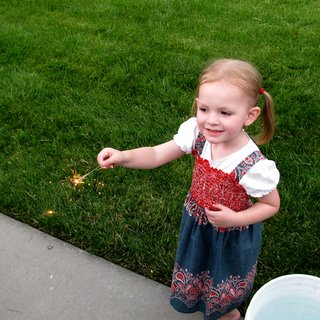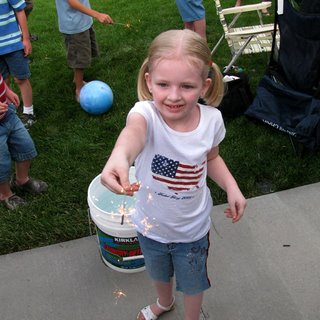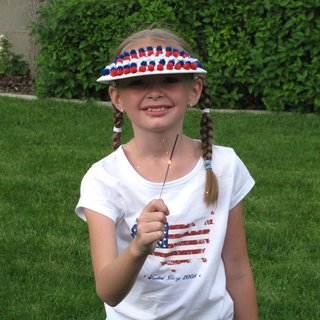 Then we came home and did our own little fireworks! It was a wonderful weekend!