Eden Graduated!
A couple of Fridays ago, Eden graduated from preschool! We love this preschool. They make the coolest crafts, and have the awesomest way of teaching letters and sounds, and the teachers there a wonderful. They had both Ashley and Eden reading books at age 4! Amanda gets to go there next year!!!
But enough about that, sort of. The preschool did a super cool graduation presentation. The kids sang about 12 songs, each having individual parts in some of the songs.
Eden's 3 teachers
,
no I didn't make the fight over the clipboards
.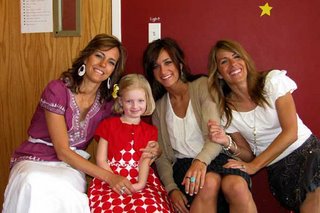 Eden's teachers told me Eden knew all the words to all the songs, and boy did she! She was the loudest kid most of the time, and basically helped all the rest of the kids around her remember the words.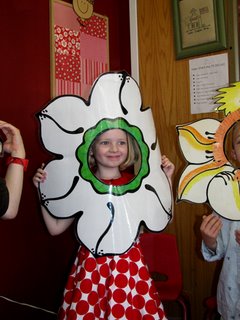 the kids performed a nursery rhyme rap song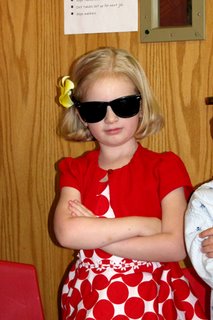 At the end of the program, the teachers called the kids up one at a time so they could give them their "graduation certificate" and to say something special about each kid.
When it was Eden's turn, they said she was such a hard worker, they didn't have to ask her to ever finish things, she would work till it was done and as soon as the next project would come out she'd get right to work on that.
They also said Eden was the little princess of the class, how she loved to dress up, her graceful movements... so sweet! Is there a parent out there who doesn't love hearing great things about their kids!?!
Thanks for coming Mom!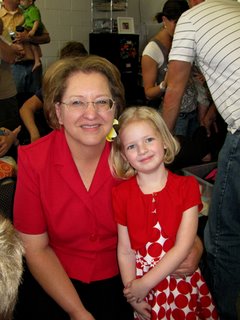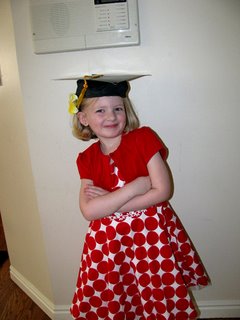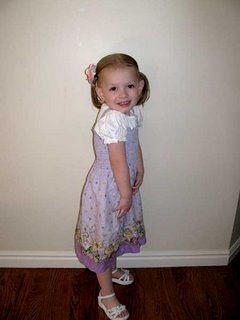 It's kinda long, but I love that Eden holds the last note for so long!


So, come fall, I'll have about 2 hours to myself while Ashley goes to 3rd grade, Eden goes to kindergarten and Amanda goes to preschool! Oh what to do with myself! (Any suggestion?)