URGENT, STAT, ASAP!!!
Calling anyone who would please be so kind as to give me their opinion...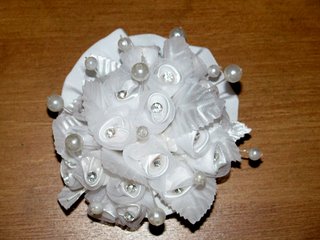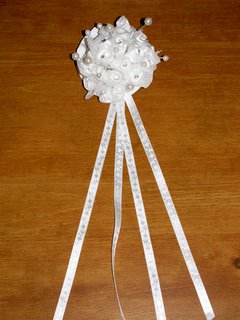 I've been working on a hair bowish kind of thing for Ashley's baptism. I'm almost done, but I can't decide which looks better. With or without the ribbon hanging down.
I think it's already got close to "way too much" stuff on it, but I like the way it looks. I think it would look pretty to have the ribbon hanging down with her hair. But I think the ribbon might push it over the edge of being way too busy.
Please give me your opinion. Anything... any suggestion on what looks better, or if I need to tear some stuff off of it.