Yee Haw, Ride em Cowgirl!
Last Saturday we went to visit Paul's mom. She lives 2 hours away and we don't visit as often as we should. But in honor of Mother's day, we made the trek (thank heaven's for cars).


His mom and step-dad have a nice ranch-ish sort of place and the kids love going there.

The kids love playing with the different toys. We mostly have girly toys at home, so when the girls find trucks and construction tools, they love it!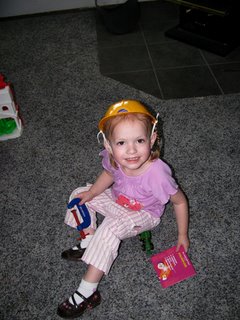 Grandpa Don