Dizzy!
What do you do with something as boring as this!?! (BTW that's a mouse pad)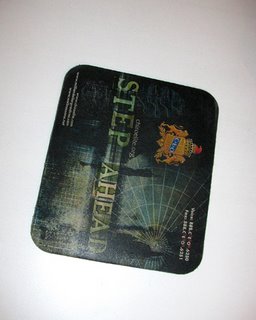 You do this!!!
I named the fabric pattern "Dizzy"!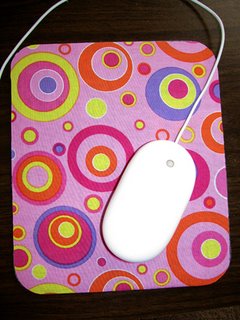 I got this cute idea off of this
site
, which Jenny was nice enough to get me hooked on, and then that site referred me to this
site
!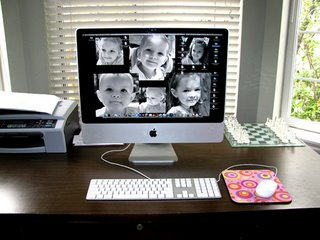 I wasn't brave enough to try the mod podge on it, even though I had some on hand, so I tried the less messy fusible webbing method instead.