The Voice of the Soul is Music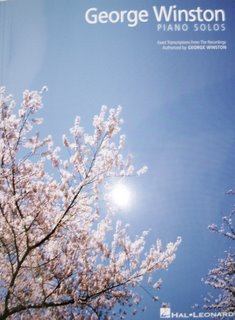 I have to say a big huge "Thank you" to my mother. She taught me to play the piano. I've always loved playing the piano, though while I was taking lessons, she would have to force me to practice the songs she gave me. I'd much rather have just played what I wanted, but because she was so diligent, and at one point, sent me to another teacher, I learned the piano. I've especially enjoyed my calling I've had for the last 3 and 1/2 years, I still have it. I'm the primary pianist!
I've never thought I was very good. Not that I'm terrible, but I still enjoy learning new songs. My absolute favorite songs to learn are Christmas songs. I have an awesome book by David Lanz. He's songs are so beautiful, and not just the typical happy, go-lucky Christmas song, some are very moving. I've played one of his song in Sacrament meeting and several people came up to me afterward and said they were so touched. One lady was telling me how much she enjoyed it and her teenage daughter looked at me, kinda rolled her eyes and said "Yeah, she started crying, over a song." David Lanz has some extremely well written songs. Other songs of his, aren't so good.
But that's not the point of this post. I received in the mail today a book that I have been waiting for! I've looked for over a year for some sort of song book, or sheet music that had George Winston's music. Finally they came out with a whole book full of 20 songs of his!!! I was so excited! For those of you who don't know his stuff, he did the music for the Velveteen Rabbit and The Snowman movies. He's put out several albums and he has so many songs I've wanted to learn. Finally, I can!
Some of the songs I can't wait to learn out of this book are: Joy, Carol of the Bells, Reflection, Thanksgiving, Variations on the Kanon by Pachelbel, The Veleteen Rabbit, Walking in the Air and The Snowman's Music Box Dance (I'm most excited to learn this one). Here's the Music Box song if you want to listen to it.
So, this year for the annual Christmas Eve program that we do with the families who live in Utah, I'll probably play one of those Christmas songs instead of one by David Lanz. You know, those of you who don't live in Utah could still come. It's at our house this year (assuming our house hasn't sold yet).
Paul was home this weekend, for 4 days! I'll post stuff on that a bit later.