The Skeleton
We have a cute skeleton decoration out for Halloween. It stands about 2 1/2 feet tall. The girls really like playing with it and like that I keep candy in it.
One day I walked past it and it must have been hungry or something cause it was really trying to get the candy.
(I circled the arm cause it's kinda hard to see.)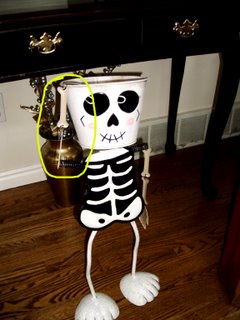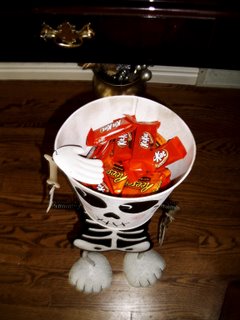 The very next day I walked past our front door (where it's located) after the girls had spent quite awhile in that area and this is what I saw. I guess it's a "girl" skeleton!