Showing Off
I just had to! I'm kinda proud of myself for making such cute things!
I've been looking at those super cute bows that several blogs are selling and I thought, "I bet if I could find instructions I could make them myself!" So that's what I did! I found some instructions and went for it.
I have to say they turned out really cute! And now I have all the stuff I need to make more!!!
Here was my first attempt. I like the pink and browns, but I purposefully didn't use the cutest ribbons. I wanted to make sure I could do it first. I think next time I'll make them fuller.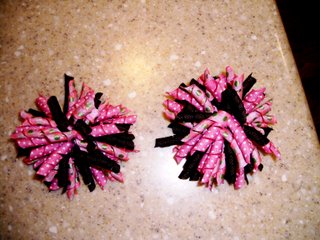 Here is my second attempt and I have to say I like these the best! They're so cute and easy to make.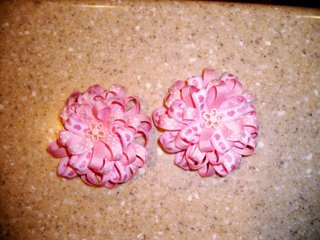 Here's the third one I made, and I'm not sure I like it. There's more room for error and it's just not my favorite. This bow is pink and black.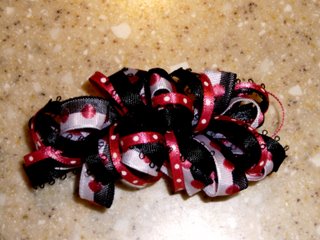 These last ones are in honor of Halloween! I had to make three since I have three girls. These are a combination of the first and second bows. I think they're pretty cute!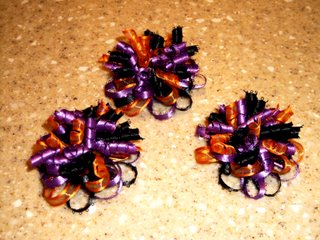 One last thing to show off. Okay, three things, but they're basically all the same. I made these at Terrific Tuesday. The first 2 look basically the same but are a little different. They're both pinks, creams and browns. The third one is pinks, grays and black.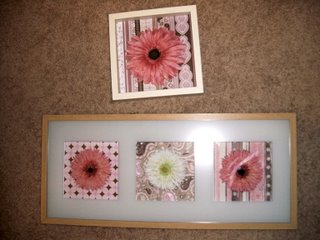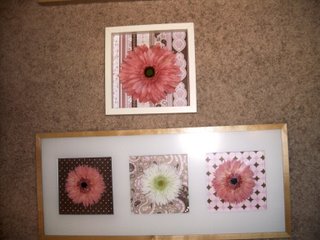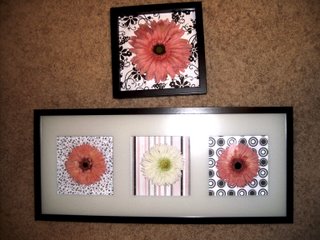 They are super cute and of course the pictures don't do justice.
I got a couple of extra frames so if anyone wants one let me know your colors! I think for the set it was $35 by the time you buy the frames, flowers and papers. I'm sure if you got the flowers on sale it would be cheaper.