Beautiful Conference Weekend
What a beautiful weekend! General Conference was inspiring, the weather was gorgeous (to me anyway) and we had some fun!
Saturday's weather was totally cloudy and rainy, I loved it! It's probably a good thing I love rain since we'll be moving to Washington state when the house sells.
Sunday's weather started of a little rainy but cleared for awhile to beautiful blue skies. My original plan was to go up the canyon on Saturday but because of the awesome rainy weather we postponed it to Sunday.
We're about a 7 minute drive to the mouth of Little Cottonwood Canyon and this spot is about 5 minutes up the canyon. So it wasn't a long drive at all.
I wanted to take my really nice camera, but I knew I'd be helping the girls over rocks and other bumpy terrain which means they would've gotten clocked in the head several times, so I just took our dinky little point-and-shoot camera. Which I've discovered from this trip has a permanent blurred spot. I guess we'll need a new one.
So here are some of the pictures I took. The girls absolutely loved it once they got use to the bumpy ground. We got out of the car and Eden was terrified of walking. She was so worried she was going to trip. But by the end of our little hike the girls were running around.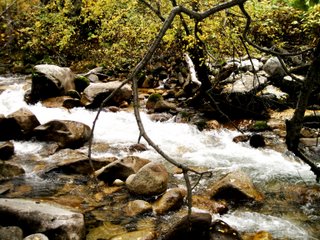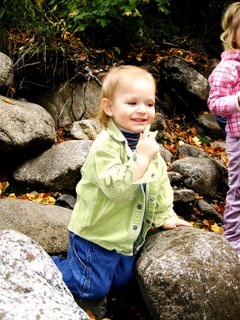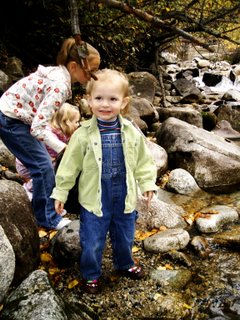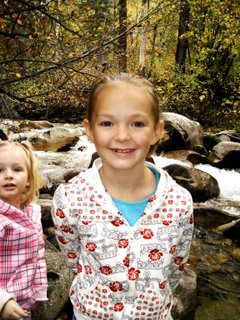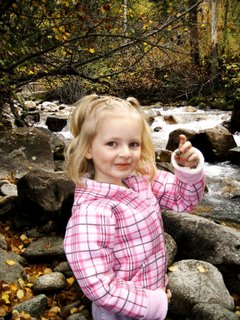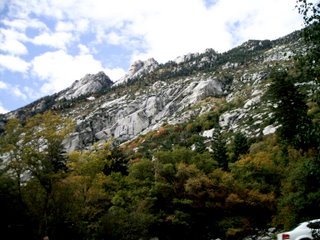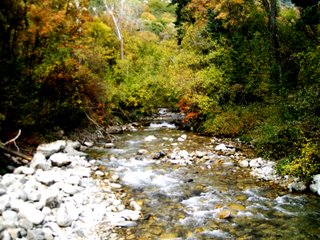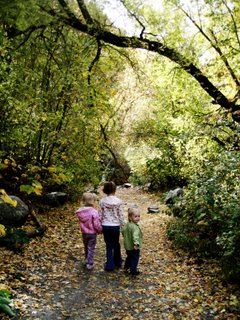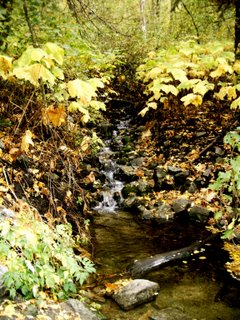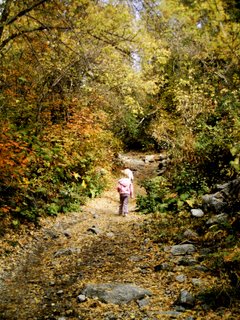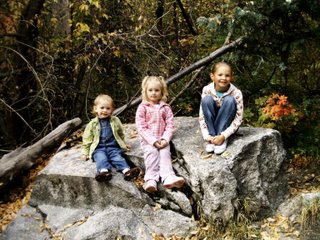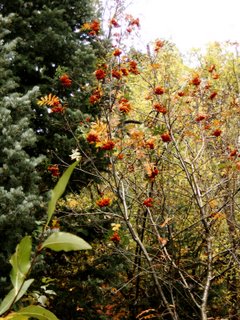 Ashley:
See my pretty leaf!
Eden:
I have one too.
Amanda:
I want one!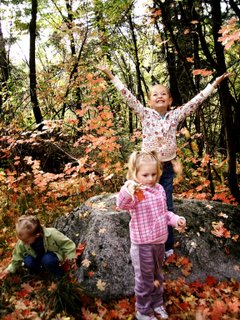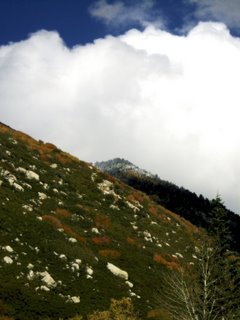 Ashley:
Come on, let's just go, Mom's taking too long with the pictures.
Eden:
I got her keys out of her pocket during the last picture so let's go to the car.
Amanda:
Can I drive?