WARNING WARNING! Only 77 days till Christmas!
I know what you're thinking... "who can think about Christmas when Halloween isn't even here yet?"
I CAN!!!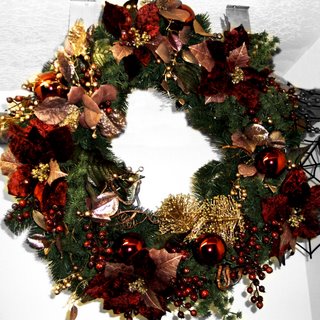 Allow me to tell you just how much I love and look forward to Christmas each year.
It's right around June or July that I break out the Christmas music. I don't listen to it all the time during those months, but with each passing month I listen to it more and more. I usually make myself stop listening to it around February (I'll admit that by then I start to get sick of it).
Normally I have Paul hang the outside Christmas light in October, and bless his wonderful heart, he doesn't complain. But that way it's not too cold or too wet, it makes things easier. This year though, we won't be hanging lights simply because the house hasn't sold yet. (Paul will admit to liking Christmas just as much as I do, so don't think I make him hang lights that early.)
As for decorating, that starts before Thanksgiving! I get the bulk of it done within the first 2 weeks and the rest I finish up over the course of the following 2 weeks. It's like a totally different house around the Holidays. This past Christmas we had about 14 trees of varying sizes out and decorated. Three of them were really big trees. I love that stores put the Christmas decor out so early!
This year I started my Christmas present shopping in February. I'm usually all done with my shopping about a week before Thanksgiving. I have it all planned out again this year to have most it done by Halloween and the rest finished up before November ends.
Now, there are several reasons as to why I start my shopping so early.
1- I love to shop! It's a good excuse/reason to go!
2- It spreads the spending out so I don't feel like I'm over spending. So instead of spending $500 (just throwing a number out) on gifts in 3 weeks, I can spend more a little bit at a time and our budget doesn't suffer much because of it!
3-LESS STRESS! Who doesn't want less stress, especially around the holidays!?! I'm not running around in the crowded stores spending an hour picking out gifts and then another hour in the checkout lines. I've also discovered that on weekday mornings around 9:00, the stores aren't very busy, most people are at work, even in December. If I need to run out for a last minute something, I go when it's nice and slow.
4- More free time! More time to play, relax, enjoy! It's nice to be able to get it all out of the way and be able to focus on the reason for the season. It's so nice to be able to sit on the couch with my sweetheart, after the kids are in bed, with a hot cup of coco, a nice fire going and the only lights on are Christmas light from various decorations and the trees... all guilt free!
5- I absolutely LOVE teaching my kids about the Savior and being able to focus so much of the holiday on His birth! My girls love reading books about Christ's birth more than they like books about Santa! And I have to throw in the Primary Christmas songs too!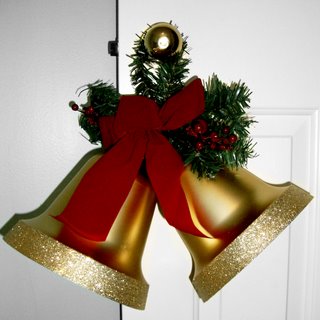 I know some people might enjoy the hustle and bustle of the holiday crowds and ornery shoppers and I know some people feel like they shop better or faster under stress. I say "Good for you, more power to ya!" I can't do it that way without loosing my mind.
So, call me smart, call me crazy, call me totally weird. I don't care. This system works for me.
Mostly I just wanted to do this post to warn all of you to get moving! The Holidays are coming faster than you think!
MERRY CHRISTMAS!!!
in October!