Fun Hair
Well, today being Saturday, I thought I'd play with Ashley's hair since she goes back on track Monday and I won't have much time to do her hair in cute ways since she has to be ready to go by 7:45 am. On Sunday's I have to have all 4 of us ready and at church by 9:00. I know that doesn't sound hard, but when Paul isn't here to help, it gets hectic.
So here's Ashley's hair. I got the idea off of
here
. I'm still learning how to do messy buns, so Ashley's are kinda lopsided but you get the idea.
Here's the top. You can get the instructions off the site I got them off of. I'm not even going to try to explain it.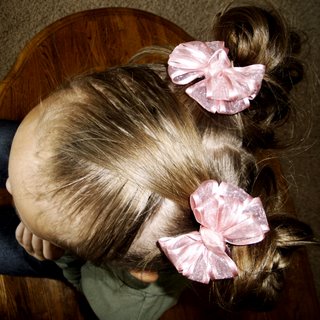 And here's the bottom, which the other lady didn't do, but you basically do the same thing only up towards the top and join the pigtails.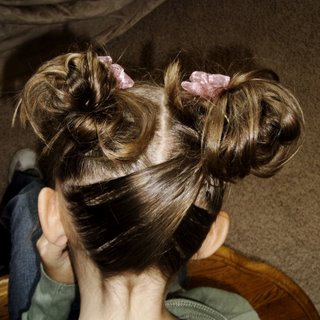 And here's Ashley from the front, although I should have shot from higher up so you could see more of the hair. But hopefully you get the general idea.