Hair Hair, Beautiful Hair
I seem to be on a hair blogging kick these days. My last 2 posts were about hair, so a third one will round it out nicely and then hopefully I'll be done blogging about hair for awhile.
While we watched and listened to the first session of general conference this morning we had some fun with our hair, although all truth be told my hair still isn't done.
Eden is sporting a lovely twist crossover style! I was going to do messy buns with the ends of her 2 pigtails, but they covered the "x" too much so I left them loose and curled the ends of her hair.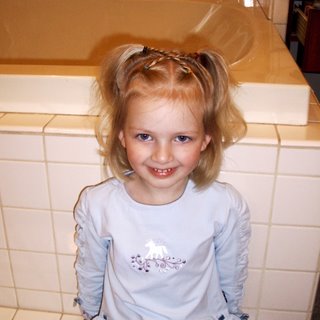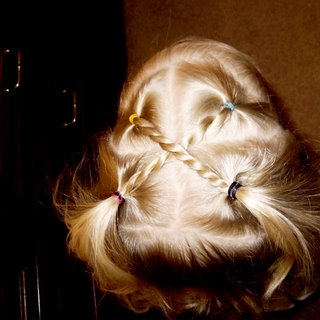 Ashley has a very simple yet sporty look. It's basically a ponytail that's been flipped using a "Topsy Tail". It's a lot easier to do if you use a topsy tail. But instead of having the hair tuck into the top and hang down I tucked it going up under the elastic so the hair has a "poofed" look about it. There are instructions that come with the topsy tail that show you how to do several different styles.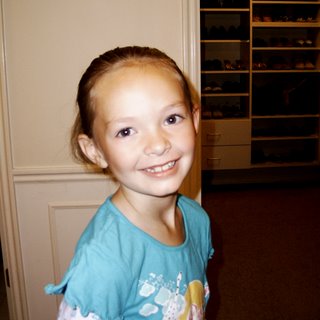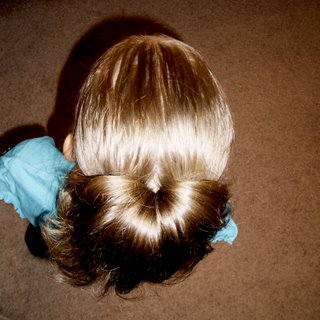 As for Amanda, since her hair isn't all one length yet and she still doesn't have very much of it, she's wearing a simplified version of Eden's hair, only without the twists.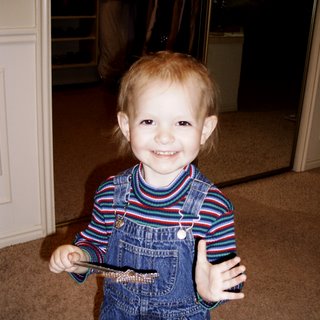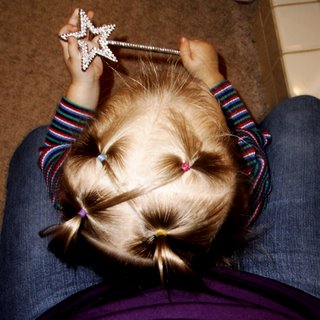 And here are just a couple of other styles I've done on Ashley's hair. The style with the ribbon laced through it I got off of
http://girlydos.blogspot.com/
.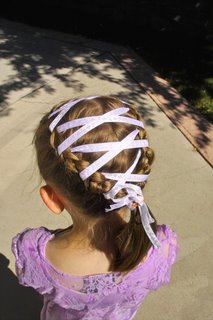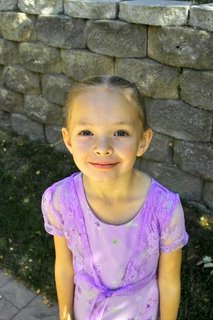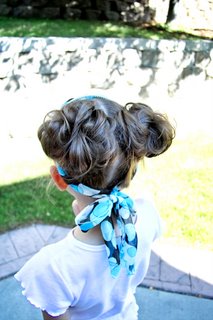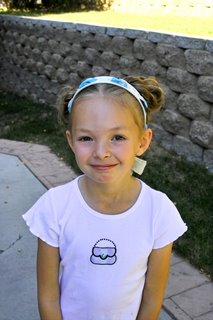 Hopefully for now it's adiue to hairdos on my blog for awhile. But then again, I know I'll keep trying things so I'll mostly likely keep blogging them. Sorry.