Catching up Part 2
We've had lots of get-togethers with family. This one was especially fun because of our Uncle and Aunt with their kids visiting from England!


Here's some of them. From left to right it's David (who's diapers I used to change), the lovely Aunt Jana, and Uncle Mike! We sure miss these guys! Hopefully they'll move back soon!
*hint hint*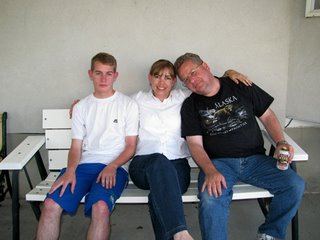 Ashley and Eric!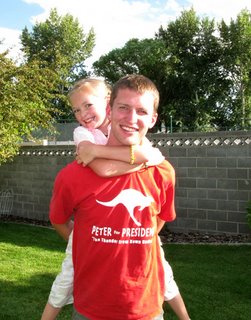 Amanda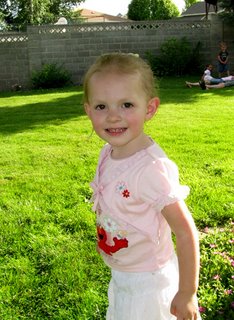 Grandma and Grandpa have to be the cutest couple I've ever seen!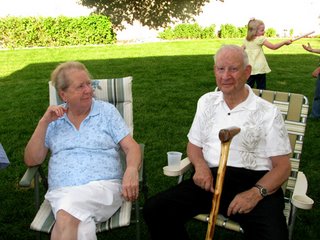 Hands Up!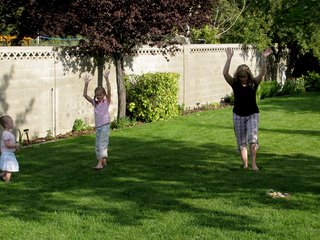 Stands Up! (can you believe I can still do a handstand!?!)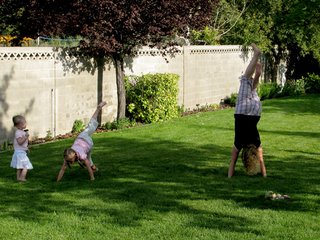 The kids decided to play a game of "Red Light Green Light". Look at those game faces.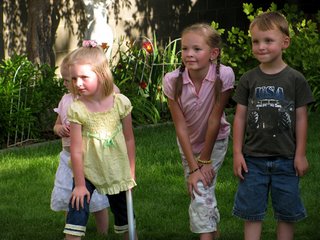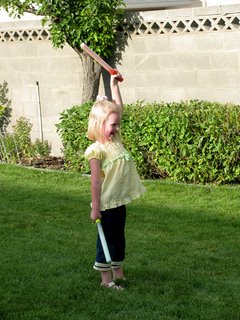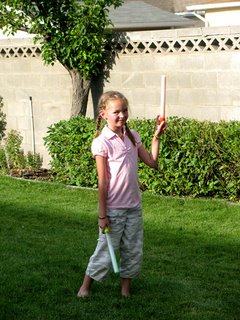 Eric was determined to help Amanda win! (she doesn't look too thrilled does she)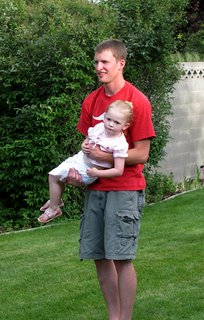 But she got a turn!!!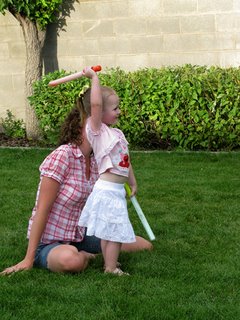 It was so fun having Uncle Mike and his family back for awhile!