I Love to See the Temple
Paul was home this past weekend and we were able to attend the Draper Temple open house with our daughters!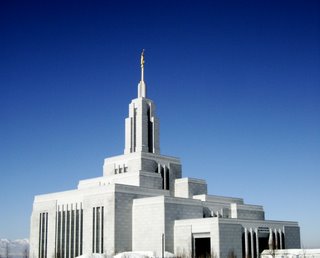 It was a lot of fun walking through it and watching the faces of our kids. Afterward we went to the church right next door for some snacks. There were pictures all around the gym. It was really nice.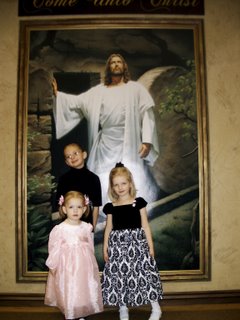 While at the church, Eden and Mandy got in to a hug-a -war! They had a ton of fun till they fell over and Mandy bonked her chin.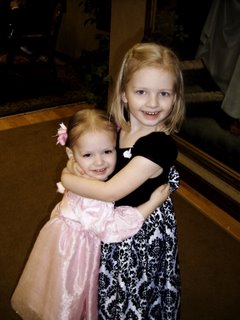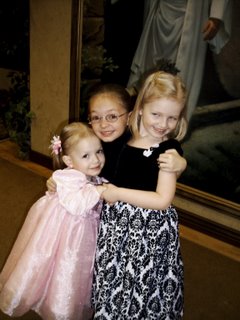 If I would have looked at this picture before leaving, I would have asked her to include more temple and less sidewalk. Oh well.