Where's Rudolph?
He, or should I say she is at our house! I went to pick Eden up from preschool today and this is what I got!
(Don't you just love her nose!?!)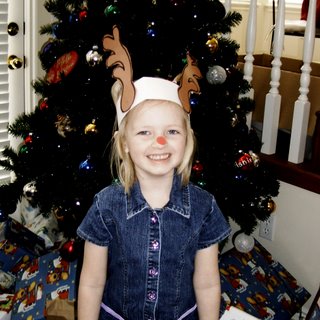 She has soooo much fun at that preschool! They've already got her reading 3 and 4 letter words and a couple of 5 letter words, like zoo, fox, broom, cat, hand... stuff like that. This preschool also does the coolest projects. Both Ashley and Eden have totally loved this preschool. I'll be sad to leave it.