Newness
Life is still pretty boring here. But I thought I'd blog about our new living room set! There's not much to say about it. It's new, (first set of new couches I've had in that room) they're greenish, and they have this really cool... something.
When you sit on these couches, they are totally comfortable, but the cushions have something in them that doesn't allow them to "give" more than an inch, still really comfy though. Unlike our other couch, in the family room, that's already losing its shape from being sat on so much, these new couches will hold their shape for years!
I know, boring to you guys, but I'm excited about them!
Here are some before and after pictures.
BEFORE: These couches were mis-matched. We got one couch from someone in the ward and the other couch from my mom. They totally didn't match. Hence, the slipcovers (which did actually match, the lighting is just wonky).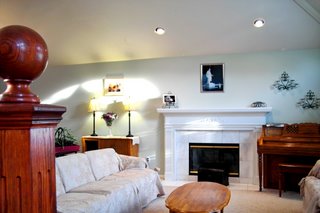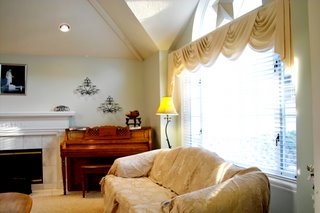 AFTER: Doesn't that just look nicer!?!