Bravery
I have to say, I'm rather impressed with all three of my girls!
Eden has been bugging me for the last month or so, "When am I going to get my earrings?" So today I finally took her in to get it done. I asked Ashley if she was going to do it too and she replied, "I want Eden to go first." That made me laugh cause I knew exactly why she wanted Eden to go first. She wanted to see how badly it would hurt.
So, Eden went first. Did a wonderful job! She cried for just a couple of seconds afterward, until they gave her a sucker. A moment later she was fine!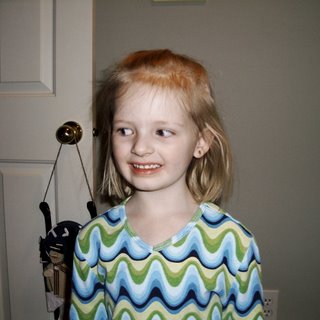 Then came Ashley's turn. She had this totally frightened look on her face as she sat down in the chair. So I very lovingly told her she didn't have to do it. But with firm determination, she did! She got a little teary eyed right after, but got her sucker and was just fine.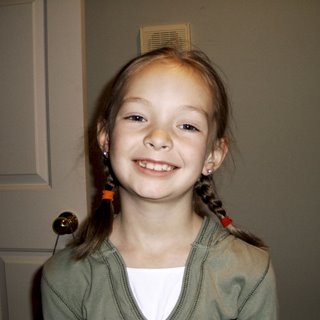 As we're getting ready to go I hear Amanda's little voice say "I want earrings too!" I was totally expecting this cause she always wants what her sisters get. So I talked to her about them and let her know that it'll hurt for a bit. She insisted on getting them done. Thankfully there were two workers there, one on each ear, so they got done at the same time. Amanda cried the most and the longest. But as you can see, she's very happy she has them!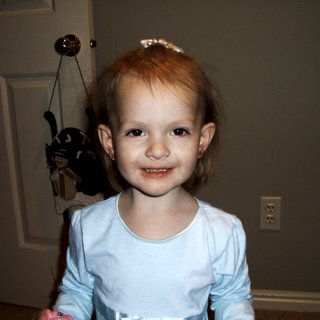 Amanda's face isn't dirty. She has a rash all over her little body.