My Happy Birthday!
Today was my birthday! My Mom called this morning trying to make me feel old. She said "If you live to be 90, then the first 30 years you're young, your next 30 years you're middle aged, and your last 30 years you're old." So according to her reckoning, both she and I are middle aged. If this is what middle age feels like, bring it on!
Today was pretty typical, it being a weekday and getting kids to and from school. But this evening my Mom, step-dad and brother took me out to dinner at the Cheesecake Factory. I'd never eaten there. It was dang delicious! Then I went shopping at the mall next to it and then went to Target, all without my kids!
Overall, it was a fun birthday!

Wasn't I a cutie! I wonder what went wrong!?!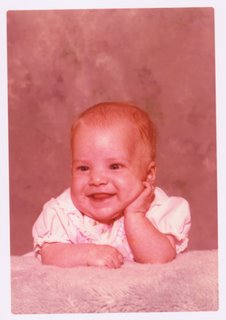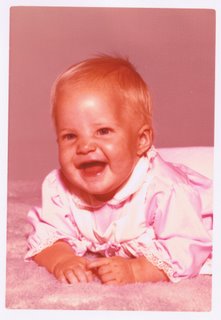 Yeah, I was chubby. I still am.