Ready, Set, GO!!! (Hawaii DAY 1)
I hope you're ready for a butt load of pictures! We had a blast in Hawaii! Such a gorgeous place. I left on the 19th and flew up to Seattle Washington to meet up with Paul, but I didn't take pictures of that, so you're spared. I will say this though, as the plane was taking off for Seattle I started to panic and felt like standing up and screaming till they let me off the plane. It's not that I'm afraid to fly, I just felt totally terrible for leaving my sick kids. But, I didn't make a spectacle of myself and ended up just praying a whole bunch that my kids would be alright. I'll start my wonderful little story on the following day.
We got up super early on Friday and headed to the airport!
This is us on the plane. We don't look happy or anything, right?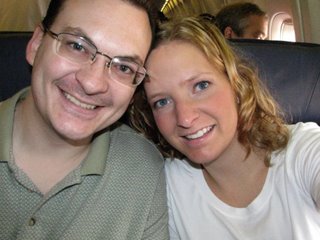 We arrived in Hawaii and received leis! Then waited for 2 hours for Mom, Karl and Sandy's plane.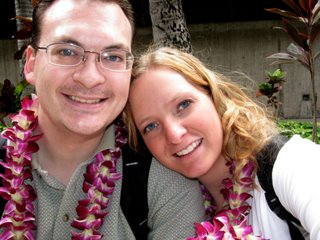 This is a veiw from the reception area of our hotel. We stayed at a Hilton hotel, extremely nice place!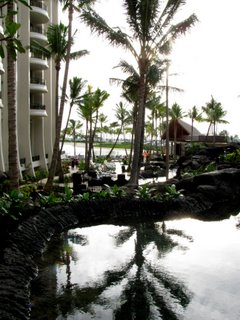 And here are the views from our balcony!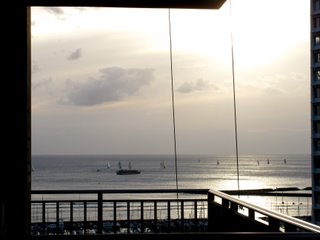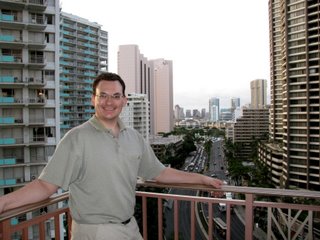 The hotel was right next to the ocean with its own private beach and lagoon! It was beautiful!
Since everyone was tired from traveling all day we walked a couple of blocks to the Outback Steakhouse for dinner.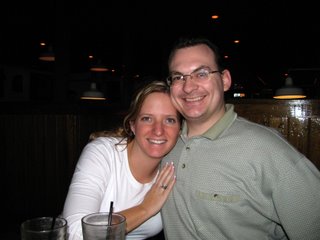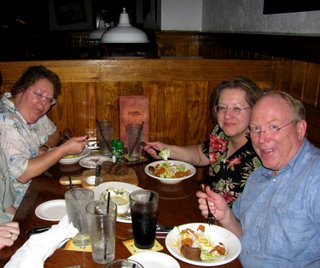 By the way, if I look tan in these pictures it's because I did a bottle tan. It's kinda funny since instead of getting darker each day, I got lighter and lighter. I didn't get that tan from the trip.
On the walk back to the hotel we found this funny little bird that was stalking the fish in the pond. That bird is about the same size as the fish, but he was hovering over them like a vulture.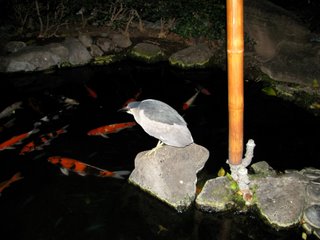 I was expecting some fancy folding of the towels, but this went way beyond what I was thinking. In case you can't tell, that's a lobster, it was about 2 1/2 feet long.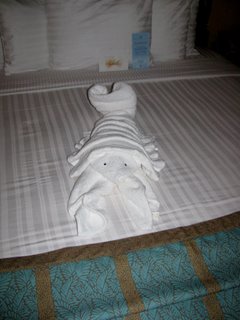 So, my plan is to do a post a day, every day, until my trip is totally blogged! So today was day one, hopefully tomorrow I'll post day 2. You guys were lucky that today didn't have that many pictures. Some of the days I took over 150 pictures. See you tomorrow!
(AAHHHH! It's good to be home!)