Christmas Card Contest!
Hip-Hip-Hooray! I've been nominated as a finalist on Tip Junkie! So head on over there and vote for the cutest card. If it's mine, great! If not, that's okay. Go
HERE
to vote!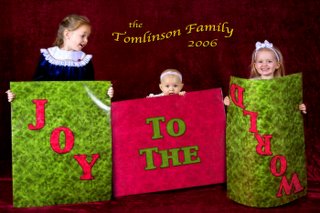 Paul and I had a lot of fun taking pictures for this card. I can't believe Mandy actually tried to eat the card at just the right time. My kids are so stinkin' cute! Oh, and our card this year is coming to mailboxes soon!