FRIGHTENING!!!
So, this afternoon around 1:30, Paul comes running in to the house telling me there's a fire just a ways down south of us. He grabs the camera and leaves. As he drives away, I look to the south and there's a huge pinkish gray column of smoke rising not too far from our neighborhood. The lighting outside got a very awesome amber color. When Paul got back, I jumped into the car and went and took some pictures which are shown below. This fire is about 3 miles away from us. Which isn't as close as the fire last year. That one was about 2 miles away from us. The pictures of course don't do it justice.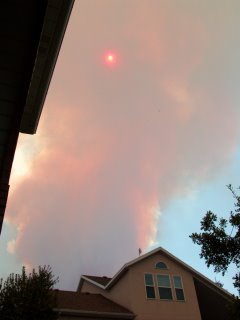 I took this top picture from our front porch! You can't really see it in this picture, but there was, and still is ash falling all around outside.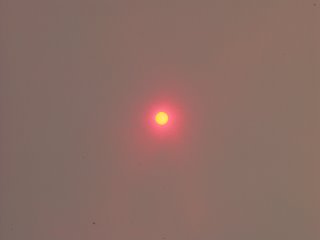 For being such a clear blue sky just 30 minutes ago, this is kinda freaky to see.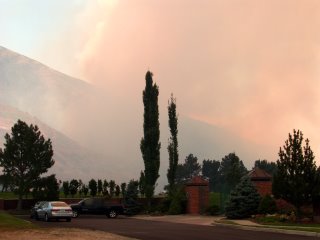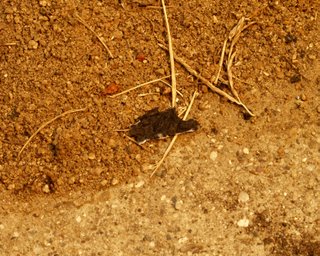 And here's a picture of one of the pieces of ash that are falling. This particular piece is 1 inch across. Paul's car (which is parked outside) is now covered with a light coating of ash. When we step outside, it's difficult to breath and inside it's starting to get a little uncomfortable. We might have to leave the house for a couple of hours.
So, for those of you in the valley who can see the smoke, yes, it is right next to us and it is affecting us, but everything is alright!